Canada looks set to play a vital role in the plant-based food revolution, helping to diversify the world's protein supply for decades to come
Like many food growers and producers globally, Canada is preparing itself for a major change in consumer behaviour that will produce nothing less than a revolution in the way the world produces and consumes food.
Driven by demographic changes and the growth of the middle class across Asia, demand for plant-based proteins is predicted to increase by as much as 70 per cent by 2050. This will present both an unprecedented challenge and a great opportunity for agricultural producers and exporters worldwide.
According to a recent report by Ernst and Young, the demand for crops used in meat-alternative products alone could grow to between 41m and 66m metric tonnes by 2035 and the international market for meat alternatives is expected to rise to between CDN$107bn and CDN$180bn during the same period. Such is the expectation that US$5.9bn investment was raised by alternative protein companies in the past decade, more than half of which occurred in 2020.
After three years in development, one of the most significant additions to Canada's burgeoning plant protein sector started its commissioning at the end of 2020 when Roquette opened the world's largest pea protein processing facility just outside Portage-la-Prairie, Manitoba.
Operating in more than 100 countries and employing more than 8,000 people worldwide, Roquette is a global leader in plant-based ingredients, plant proteins and pharmaceutical excipients. When the capacity of its Canadian plant is combined with that of Roquette's other facility in France, the company will not only have the largest capacity for producing pea protein in the world, but will also ensure security of supply for its global customer base.
Roquette's choice of Canada and its decision to invest almost €400m (more than CDN $600m) in the new facility testify to Canada's strategic importance in the plant protein market as well as its global appeal to investors, explains Pierre Courduroux, the company's chief executive.
"We quickly identified the Canadian Prairies as the most suitable location, based on four key factors: access to skilled labour; transportation connectivity to our North American market by land, air and rail; the capacity of growers in Saskatchewan and Manitoba to supply the quantity of yellow peas needed; and the availability of clean, renewable hydroelectric power to run the plant," he says.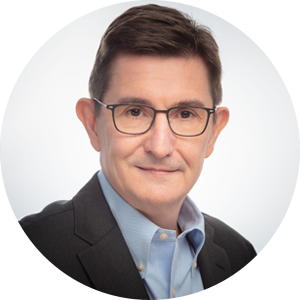 Pierre Courduroux, CEO, Roquette
We feel that Canada will continue to play an important role in diversifying the world's sources for protein in the decades to come.
According to Courduroux, Canada's role in the global pea protein market is also being accelerated by the country's development of progressive agri-food policies for plant-based protein and government investment through its innovative Protein Industries Canada (PIC) supercluster.
"We feel strongly that our investment in the Portage pea protein plant will be the catalyst for developing a new ecosystem of plant-based food and ingredient production facilities, and that Canada will continue to play an important role in diversifying the world's sources for protein in the decades to come."
An industry-led not-for-profit, PIC was established to secure Canada's position as a global leader in the production of plant protein and plant-based co-products through collaboration with private sector partners and the creation of co-investment projects.
PIC is also one of Canada's five innovation "superclusters", areas of intense business activity that are designed to elevate the nation's economy by driving innovation and fostering collaboration between companies, academic institutions, and not-for-profit organisations. Aimed at industry leaders, small and medium-sized companies and post-secondary institutions, investment in superclusters is matched, dollar-for-dollar, by federal government funding. By 2024, PIC aims to have invested CDN$153m in projects that have the potential to transform Canada's agriculture and food production sector.
"It looks very promising for the crops that we produce at scale here in Western Canada. Consumers want choice, and these diverse sets of plant-based ingredients that we can create from the crops we produce in Western Canada give that choice," predicts Bill Greuel, Chief Executive of Protein Industries Canada.
"If we look at the overall projected size of the plant-based foods market by 2035, we think it's going to be about $200 billion. We think Canada can achieve 10 per cent of that overall global market share — $20 billion in annual sales," Greuel says. "So we think we can punch well above our weight."
Back to top