One of the world's largest exporters of agricultural commodities, and a global centre for innovation in agritech, Canada has the talent and resource-rich landscape to shape the future of agriculture
Agriculture is more than just big business in the Canadian province of Saskatchewan; it's a culture and a way of life that's writ large across the heart of the Canadian Prairies. Home to some of the most productive farms in the world, Saskatchewan is the world's biggest exporter of peas, lentils, durum wheat, mustard seed, canola, flaxseed and oats. The province saw its annual revenue from value-added agriculture more than double in 15 years, from C$2.3 billion in 2004, to C$5.2 billion in 2019, when Saskatchewan exported C$12.9 billion in agri-food products.
Saskatchewan is subject to what farmers describe as a limited growing season of just 120 frost-free days on average each year, which makes speed essential when it comes to every stage of the farming supply chain. When this need for efficiency is coupled with the industrial scale of agricultural operations in the province, and a widespread shortage of skilled labour, Saskatchewan is the ideal testing ground for tech-based innovation.
It was with these efficiencies in mind that Norbert Beaujot, a Saskatchewan-based agricultural engineer turned farmer, began in 2015 to develop a self-propelled power platform that could easily interchange various farm implements. The founder of SeedMaster – the Canadian leader in large-acreage, no-till seeding technology – Beaujot presented his new invention, which he named DOT, to the farming public for the first time in 2017. He then established Dot Technology Corp as a subsidiary of SeedMaster.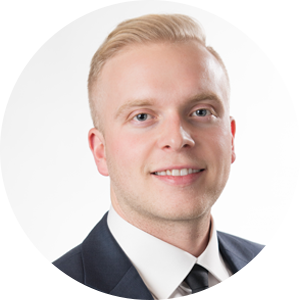 Marco Coppola, Business Development Manager,
Raven Industries
Approximately 50 per cent of our workforce are STEM employees. Canada produces an extraordinarily high number of graduates in these fields.
Dot Technology Corp was fully acquired in 2020 by Raven Industries, an American manufacturer of precision agricultural technology. Now known as OMNiPOWER, it is a key component of Raven's new autonomous agriculture brand, OMNi. OMNiPOWER can not only be used to perform multiple farm tasks in any season, but also allows the farmer to send the unit on autonomous missions. This is no small achievement in an industry where farmers who operate at scale are compelled to invest millions of dollars in farm machinery.
"As it is one of the world's largest areas of arable land, it made sense for us to headquarter in Canada," says Marco Coppola, Business Development Manager with Raven Industries, which recently established its Canadian headquarters near Regina, Saskatchewan. "It made sense to be close to our principal customers; even though there are only a little more than a million people in Saskatchewan, the province is home to more than 40 per cent of Canada's arable farmland."
Headquartered in Vancouver, Terramera has set out to solve the problems facing farmers globally through its unique fusion of green chemistry, machine learning and artificial intelligence.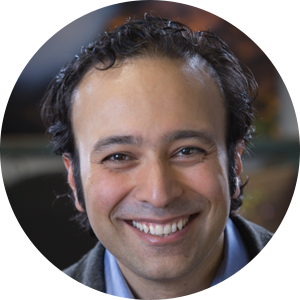 Karn Manhas, Founder and CEO, Terramera
As a company, we have more than 250 patents and have raised over C$100 million of private equity.
Terramera's proprietary Actigate™ Targeted Performance Technology has been designed to transform the way food is grown by making natural inputs more effective. It enables naturally derived biological active ingredients to outperform synthetic chemical pesticides and fertilisers by delivering them directly into target cells. Actigate™ also helps to reduce the volume of potentially harmful synthetic chemicals that are released into the environment, maintaining their efficacy at a much lower active ingredient load. The conventional approach prevalent on many farms means that anything from 50 to 90 per cent of pesticides and fertilisers is washed into the soil and nearby watercourses. Terramera aims to make this a thing of the past.
"Our Actigate technology can reduce the global synthetic chemical load in agriculture by at least 80 per cent by 2030," says Karn Manhas, Terramera's Founder and Chief Executive. "Actigate can help make farming healthier, more sustainable and more productive so we can ensure a world that thrives and provides for everyone, while also helping to turn back the clock on climate change."
Looking beyond the size and scale of Canada's agriculture sector, both Raven's Marco Coppola and Terramera's Karn Manhas agree that the country represents unique opportunities in the burgeoning field of advanced agricultural technology for start-ups and more established organisations alike.
"We look to partner with other agricultural companies, and approximately 50 per cent of our workforce are also STEM employees. Canada produces an extraordinarily high number of graduates in these fields," says Coppola. "That makes Canada a great place to attract and retain talent and, because of the inventiveness and ingenuity of the workforce, you see a lot of other innovative companies established in Canada, and Saskatchewan in particular. The proximity to those partners is just as important as proximity to our customers."
For Terramera's Karn Manhas, the support of government organisations and programmes such as Sustainable Development Technology Canada, and Canada's Digital Technology Supercluster have provided essential assistance, especially in de-risking technology demonstrations and commercialisation. "As a company, we have more than 250 patents and we've raised over C$100 million of private equity but, on top of that, we've also raised support from government," says Manhas. "They don't provide the majority of those dollars but sometimes, when these programmes step in to support you through a risk area, they prove really invaluable."
Back to top