Canada has become the destination of choice for foreign firms with global ambitions and highly educated workers in search of new opportunities
In terms of access to global markets, few countries are as well connected as Canada. As well as being a member of one of the world's largest free trade areas, the Comprehensive and Progressive Trans-Pacific Partnership (CPTPP), which affords access to some of the world's fastest-growing markets, it is also a member of the Canada-United States-Mexico Agreement (CUSMA) and the Canada-European Union Comprehensive Economic and Trade Agreement (CETA), which ensures the removal of 98 per cent of tariffs between Canada and the EU.
As a result, the world's 10th biggest economy has remained a favourite with international investors and corporations alike. Between 2018 and 2019, foreign direct investment (FDI) into Canada increased by 18.6 per cent, making Canada's 2019 FDI results 42.5 per cent higher than the previous 10-year average.
"We are ranked as the second-best country in the world for FDI, and the easiest place to start a business in the G20 — and it's not hard to see why," says The Honourable Mary Ng, MP, Canada's Minister of Small Business, Export Promotion and International Trade. "We have 14 free trade agreements, which open doors to 63 per cent of the world's economy and more than 1.5bn customers. All of this makes Canada uniquely positioned to be a hub for global companies, and the perfect place for high-growth businesses to start up, scale up and thrive."
One of the earliest businesses to appreciate these advantages was Michelin, which is currently celebrating 50 years of manufacturing in Canada.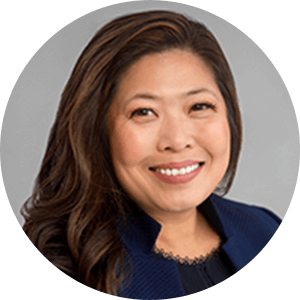 Hon. Mary Ng, MP Canada's Minister of International Trade
Canada is the perfect place for high-growth businesses to start up, scale up and thrive.
"In 1969, François Michelin made a decision to expand his company to North America. Out of all the places he could have built a manufacturing base, he chose Nova Scotia — for its proximity to the market, its excellent road, rail, and port systems, its progressive government, its strong education system and, perhaps most importantly, for the quality of the people who live here," explains Andrew Mutch, President of Michelin North America (Canada) Inc. "These advantages hold true today and have allowed Michelin to be successful in Nova Scotia, but also grow its footprint across the country. With recent acquisitions of Camso and Fenner Dunlop, Michelin employs approximately 4,000 people across the country and is the largest private employer in Nova Scotia."
According to a recent survey by Boston Consulting Group and The Network, at a time when an estimated 114m people have lost their jobs as a result of the global pandemic and the trend towards remote working has increased, Canada has risen to become the number-one work destination globally for people looking to relocate. The report also finds that Canada is also the first choice for those with master's degrees or doctorates, for those with digital training or expertise, and for the under-30s.
In recognition of its advantages, Canada has also developed a streamlined Global Skills Strategy that is designed to benefit employers and employees alike. As a result, foreign companies in Canada are able to secure a swift entry for skilled workers who can't be sourced locally.
For international companies such as Michelin, Canada's proven and long-standing attractiveness plays a key role in their strategic decision-making. "To ensure its sustainability, a company must be able to make decisions that take into account social, economic and environmental factors," says Mutch. "With a highly skilled and diverse talent pool, a stable regulatory process promoting innovation, and the positioning of Canada as a front-runner on sustainable development, we are well-positioned to achieve that balance in Canada."
Back to top